ALIGNSEC is a module within ANTHEPROT designed for the interactive display, edition and printing of large scale multiple alignments integrating secondary structure predictions.The ALIGNSEC module is part of the ANTHEPROT package (which can be used freely for academic users.
NPS@ web server is running for 20 years. It performs more than 23,000, 000 of protein sequence jobs (25% from France, 25% from Europa, 25 from USA and 25% rest of the world).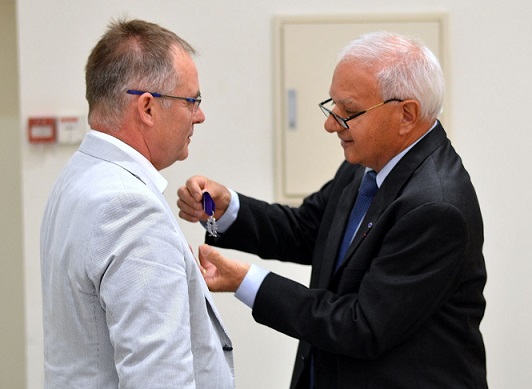 Award of Academic Palms

On May 26, 2016, Prof. AJ. Cozzone awarded me the insignia of knight in the Order of Academic Palms. They reward my commitment to research and education.